We were pleasantly surprised by Frank Lantz's brief presentation at the last GDC. Especially because we found ourselves agreeing with somebody who was saying the exact opposite of what we are always going on about. We always argue that videogames should differentiate themselves from traditional games and cast off the heritage of rules and goals in order to develop into a new artistic medium. But Mr. Lantz claims that videogames are not a medium at all and should not aim to become one. Instead he encourages designers to focus much more closely on the rules and goals of their work and get (back) to the essence of playing games. We agree that this is the best choice for many videogames, if only because they're not very interesting in terms of narrative and immersion anyway. Their strength simply lies elsewhere.
Frank Lantz makes a convincing argument for the great potential that games-as-games continue to have.
Games are not media
"Eventually we're going to stop thinking of games as things you put into your computer and start thinking of computers as something you put into your game."

Tale of Tales (ToT): You are well known for having said that games are not media. Could you explain this a little bit? And how do you think current videogames are doing in this respect?
Frank Lantz (FL): There are certain connotations to the word media that I would like people to question when it comes to games. So really, the slogan "games are not media" can be broken down into these four smaller claims, which are maybe more understandable:
1. Games are not some totally mysterious, new-fangled form of McLuhan-esque electro-culture. The idea of "games as media" reinforces the conceptual gap between video games and the long history of play that predates them. It's what allows us to say "games are still in their infancy" as if adding computers to something is an excuse for making it worse. If we want to make better games we should understand video games within the long history of traditional games and play (which is still plenty mysterious!). We should claim this as our heritage, proof that games are here to stay. Computers have their roots in games. Games were here before computers and games will still be here after computers are gone.
2. Which leads directly to connotation number two – that video games are media, because they're something you play on a computer. They fit into a computer or a console the way a DVD fits into a DVD player or the way a TV show fits into a Television set. But I think this view reflects too strongly our particular historical circumstances. To us, computers are new, they're big, cool, interesting objects. But eventually computers as interesting objects go away, because what's really important is not computers per se, but the things they do – computation and connectivity. Eventually we're going to stop thinking of games as things you put into your computer and start thinking of computers as something you put into your game.

3. The next connotation of "games are media" is that games are chunks of content that I consume. And, yes, lots of games are like this, many video games are chunks of content that I consume, but not all of them. Many games are more like habits that we weave into our daily life, languages that we learn, clubs we join, practices that we become proficient at, a part of us not for 5 or 50 hours, but for our entire life. And all games are a bit more like this then we might normally think.
4. Finally, games as media strongly implies a certain way of thinking about how games are meaningful – what I call the "message model of meaning", ie. that you have a speaker over here and a listener over there and the game is a conduit that carries the message from the first to the second. I think games are much more complex than that. They're like meaning networks, little non-linear meaning-generating machines. The hard (and fun) work is figuring out how they mean, and how to make them richer and more meaningful, without resorting to old-fashioned ideas about messages and media.
ToT: Do you see a difference between videogames and other games? If so, what? And do you think it's a good idea for this difference to increase or should videogames get closer to other games?
FL: Yes, there is a difference. And sometimes I like to stop and remind myself that this difference might be bigger than I think. It's possible that video games are some totally new form of culture that are only related to, say, Golf and Poker by a quirk of history. Maybe the truly interesting and beautiful and meaningful aspect of video games are the immersive real-time 3D environments and interactive narrative. This is, if I understand it correctly, sort of ToT's view of the situation. And I'm willing to believe that it might happen. Maybe 3D video games will evolve into immersive, interactive, real-time story-spaces without the competition, challenge, and winning and losing of games. It's possible. But I don't see a lot of evidence of it. I don't see a lot of promising embryonic examples of this type of thing, I don't see a ton of green shoots in this direction. For me, personally, the most interesting and successful video games are the ones that share the traditional fundamental qualities of games. Immersive environments and real-time 3D are spectacular and revolutionary new ingredients, but I don't see them taking over and replacing everything else. Because the everything else is also pretty spectacular: the beauty of non-linear dynamic systems, stylized social interaction, the alchemical transformation of violent impulse into articulate complexity, collaborative exploration of possibility spaces, madness and randomness dancing with logic and structure, these are the things that I love most about video games and they're also at the heart of games in general.
"We should strive to make games that are worthy of all the attention and passion that humans pour into making and playing them, games that move us and bring us exquisite sadness and overwhelming joy … Is that art? Who cares?"
Art & Aesthetics
ToT: There's a certain desire for videogames to become more artistic. At Tale of Tales this leads us to move away from the formal structure of rules and goals. But other designers (most notably Rod Humble, Jason Rohrer and Jonathan Blow) insist that the artistic expression should happen through this language of rules and challenges. Do you think games can be art? Should they be?
FL: To me it's simply obvious that games belong to the realm of aesthetics. Games are something we do for their own sake, they provide complicated and interesting and rewarding emotional and intellectual experiences. We find some of them fascinating and moving and compelling and meaningful and some of them less so. And the things that make me prefer Crackdown to GTA or Poker to Chess or Cave Story to Castlevania are ineffable, they're a matter of opinion, style, politics and taste, something to argue about, discuss, and consider but never fully resolve. And all these qualities are the hallmarks of aesthetics. The word "art" is tremendously divisive and confusing, it's like dropping a little confusion bomb into the conversation. Instead let's say that whatever we find interesting and rewarding about games, we should be striving to evolve and make deeper and richer. We should strive to make games that are worthy of all the attention and passion that humans pour into making and playing them, games that move us and bring us exquisite sadness and overwhelming joy and give us fascinating things to think about and talk about, games that freak us out and challenge our standard ways of thinking and acting and blow our minds, as well as games that comfort us and amuse us and hypnotize us and devour our time. Yes, let's make games that can do all these things in new and surprising and old and familiar ways. Is that art? Who cares?
ToT: But aesthetics is usually not the most important aspect of art that the people trying to make art with games are concerned with. They are concerned with expressing ideas or, as in our case, creating tools for exploring ideas. It's not only about experiencing something beautiful, but also about communication, and thought about relatively specific subjects.
Do you think it is appropriate to use games for this?
FL: When I say aesthetics, I meant to include all the various permutations of idea expression and idea exploration that you talk about. It's funny, because I say "aesthetic form" to avoid using the term "art" with all of its confusing, complicated baggage, but of course "aesthetics" can be just as confusing, for many people it implies visuals specifically or the notion of beauty. Suffice to say, I think games can and do explore and express ideas and address subjects, of course!
Games & Play
ToT: We often feel that videogames are a lot more strict than many of their analogue counterparts (especially children's games or other more physical and social "body games"). Which leads to the odd contradiction that videogames don't allow for much playfulness. Do you find this evolution interesting?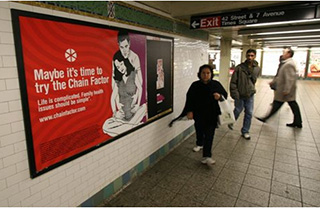 FL: Yes. I think games are full of these kinds of contradictions and paradoxes. Constraints and freedom, determinism and randomness, obedience and improvisation. I think the really interesting stuff is the dialectical dance between these forces, not in the victory of one over the other. It's not a race, you know (LOL).
ToT: Steven Poole has remarked that videogames these days resemble work more than they do play. Do you agree? Is that a problem?
FL: The relationship of games to work is super complicated. I guess I would have to say I don't agree. Does gem crafting resemble work? Of course it does. So does tossing the caber! Let's just say these things resemble work in an ambiguous, through-the-looking-glass way.
ToT: Most videogames are single player games. Most non-computer games are multiplayer games. How come?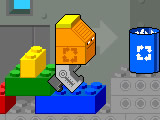 FL: Hm. That's a really good question that I never thought to ask. Maybe the presence of other human minds and wills is an essential ingredient in making analog games produce deep, interesting, surprising, dramatic situations. But software can produce those kinds of situations without other humans in the loop. And doing things that require other people can be a pain in the ass. So that seems like it could be one factor.
ToT: Non-computer games, which are most often multiplayer, can be won or lost. And the losers complete the game as much as the winners do. Only with a different outcome. Many videogames, especially single player videogames, need to be won to be enjoyed. Losing is often simply the failure to complete the game. And you are encouraged to start again. Until you win. What do you think about games that cannot be lost?
"… the beauty of non-linear dynamic systems, stylized social interaction, the alchemical transformation of violent impulse into articulate complexity, collaborative exploration of possibility spaces, madness and randomness dancing with logic and structure, …"
FL: I would say the tension between success and failure is a key ingredient in all games. But I think it's possible you can make things that aren't games, but are other kinds of expressive, meaningful interactive systems. I'm eager to see more of the kinds of work that ToT makes, interactive narrative environments, whether they're games or anti-games, it's a direction worth exploring.
ToT: I wasn't referring to our own work, or any other concepts of "non-games" or "anti-games". I was referring to virtually all mainstream videogames, especially of the action/adventure variety. They tend to be very linear and the only losing condition is failure to continue the linear thread.
As opposed to more traditional games (football, chess, board games, etc), where one person or team wins and the other loses and that's the end of the game for everyone. Many videogames don't allow for loosing to be the conclusion of the game. You have to win. If you haven't won the game, you haven't really played the game.
Any thoughts about this difference?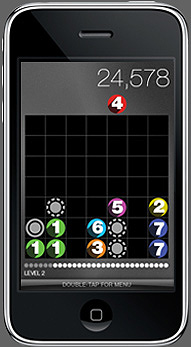 FL: I think maybe this is a result of the difference between multiplayer games and single-player games as opposed to a difference between video games and more traditional games per se. Also, I would note that sometimes you can take a single-player action/adventure game and look at it as a game system, where the overall game experience is actually made up of a series of more or less discrete encounters each of which looks more like a traditional game. Each of these discrete encounters has a quantifiable outcome, where I win or lose (or win to a greater or lesser degree according to how much health/ammo/other resource I have left at the end). JRPGs are very much like this. Although I know beforehand that my eventual progress to the end of the game is assured each battle provides a certain amount of the uncertainty necessary for something to be a game.
ToT: Can you tell us a bit about what you consider to be the greatest game projects you've worked on so far? And what you're working on now or will be in the near future?
FL: I am inordinately, unseemingly proud of almost every game I've ever worked on, but I don't know if I would call any of them "great". PacManhattan is probably the most famous game I've been involved in although only a small handful of people ever played it. I think the Big Urban Game was pretty great. I'm very proud of Drop7 which is a small, abstract game, and Chain Factor which is the giant, sprawling, interactive narrative that spawned it. I'm proud and a little shocked by the amount of time and affection that players have poured into Parking Wars on Facebook. I'm still especially fond of the Junkbot Lego games I worked on at Gamelab and of Ironclad, the boardgame I designed for the book Rules of Play.
The things that I'm working on now I can't talk about yet.
ToT: I had no idea you were involved with Junkbot. My kids loved that game!
Thank you so much for illuminating your fascinating thoughts. Let's hope they will be infectious. You almost had us convinced! 😉
Interview conducted via email by Michaël Samyn in April and August 2009.