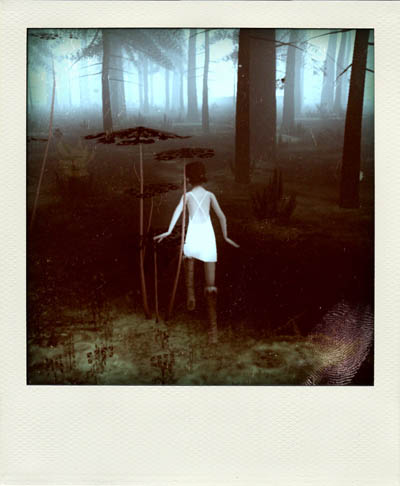 Instead of extracting part of The Path and releasing it as a free trial, we made a brand new chapter, similar to parts of the game, but not the same. It should give you a free taste of the atmosphere of the game and be a good test for your computer's ability to handle our technology.
In The Path – Prologue, you control the mysterious Girl in White. There's a not a lot of gameplay in this demo. This should inform players looking for that sort of thing that The Path is perhaps not for them. It's just about exploring the forest and pondering the sights.
Something strange seems to have happened. Did it really happen before the Red Girls visited the forest? How is that possible?
Download The Path – Prologue here!
Available for Mac and PC.