Short article by Tynan Sylvester followed by a heated discussion.
Things haven't changed much, have they? Except that Mr Sylvester may be wrong. Maybe Hungry Hungry Hippos and Fallout 3 are still too much alike to make his point.
I know what he means, though, by saying that the term "game" does not fit videogames anymore. Except that it does. Even Fallout 3 is still a game underneath. He's just playing it wrong. But his wrong style of playing is infectious. And at some point, there will be more developers than just us -with bigger budgets- who design explicitly for this play style. It may take another generation, though. A generation of designers who were born after Pac Man and Space Invaders. Looking forward to it!
I seem to have made my own equations before: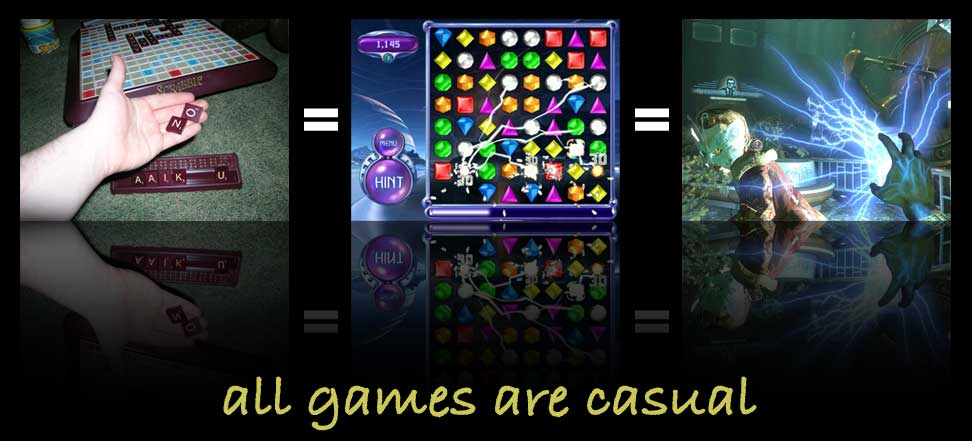 I agree in funny ways.