Much to our surprise, The Path has ended up second in this year's Quest3D Awards.
When you start the game you immediately notice this game is different. Your first instruction is "Stay on the path" and visit your grandmother. If you do so the game ends and you start over. What could be the intention behind this game? This game offers an experience no other game can so this alone makes it deserves a spot in our Quest3D awards.
Quest3D is the authoring tool that we used to create the game. It is mostly used for architectural visualisations. So the winning projects are usually these amazingly photographically realistic spectacles. Hence our surprise.
Quest3D is a great tool to make games, though. Especially for the code-allergic and the artistic (like us). Its realtime visual programming system is second to none. That's right, both The Path and The Endless Forest were created by connecting little virtual blocks together with little virtual wires. We believe that one day, this style of programming is going to supersede coding, much like C++ and Javascript have removed the need to punch in zeroes and ones today.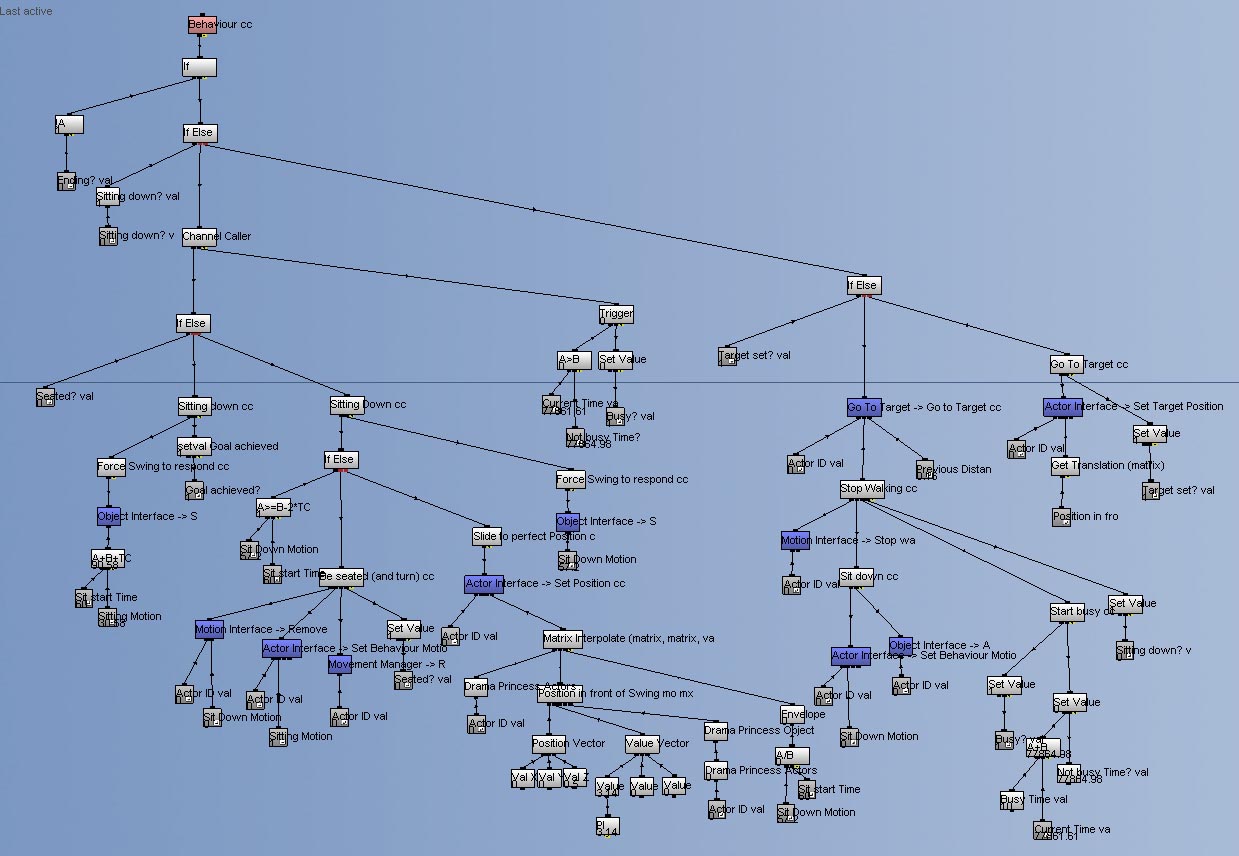 This is part of the "source code" of The Path, in the Quest3D editor. There's hundreds of little flow charts like this and together they make the whole thing tick. And look pretty.