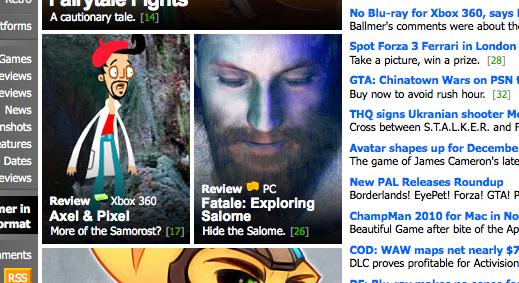 Christian Donlan has reviewed FATALE for Eurogamer. And quite spectacularly so! Not because he enjoyed the piece, but because he relates very eloquently how hardcore gamers might approach it. Expressing the confusion and even anger they might feel as well as the doubts concerning the sincerity -or even sanity- of the creators. I found it most enlightening! And an amusing read to boot.
Tale of Tales' latest is another GameFAQs disaster, in other words: what do I do? Where do I go? Why won't the door open? How do I get my seven quid back? If Fatale had a hints hotline – and I really wish it did – I'm pretty certain players' calls would be patched directly to Mark Lawson and Umberto Eco, dressed as mimes, answering all queries in Aramaic.
We're just plain astounded that a project like FATALE can be reviewed on a mainstream games site nowadays. These are fascinating times, indeed!