The Path will be released on 18 March 2009, exactly ten years after Auriea and I met in person for the first time and launched our first collaborative project. We are planning to repeat this event in one month from a room in the exact same hotel in San Francisco, with The Path. There will be no witnesses.
To celebrate the announcement, we have opened a new website for The Path: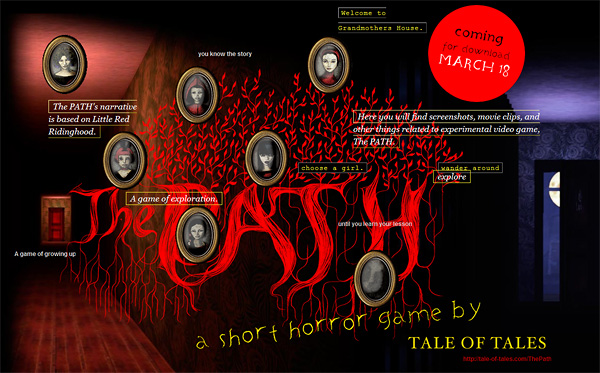 with a personal page for every Red Girl, screenshots, videograbs and quotes from the game and
pictures of the creators as teenagers!!!
The Path will be available for purchase and download form our own website, from Direct2Drive and from Steam. As of March 18. There's a countdown here. 😉