We had been testing the new Endless Forest community website for a few months already. Lots of players had found their way to it. And it's becoming a really fun place with great artworks and stories created by the community.
So we decided to just give up our perfectionism and open the site as it is, in its beta state.
Have a look: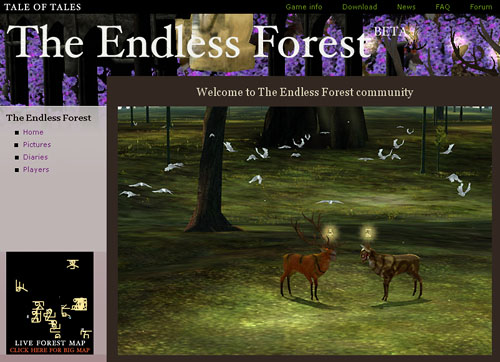 Only players of The Endless Forest can log in and post. But most of the content can be viewed by anyone.