When fantasizing about the future of computer games, we often think of the Holodeck: an area from the Star Trek science fiction universe where reality can be simulated in extremely convincing ways. The residents of the starships that house these Holodecks, however, do not use them for games.
Games on the Enterprise, on Voyager and in Deep Space 9, are generally more like electronic versions of our current board games than anything resembling a simulation.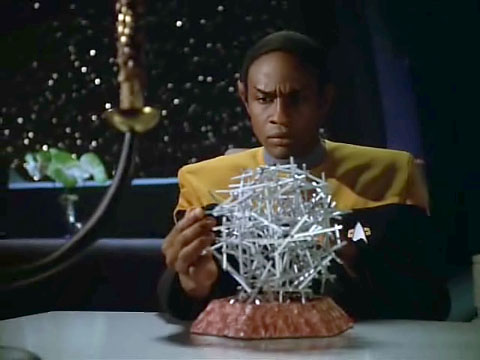 Kal-toh is a Vulcan puzzle game.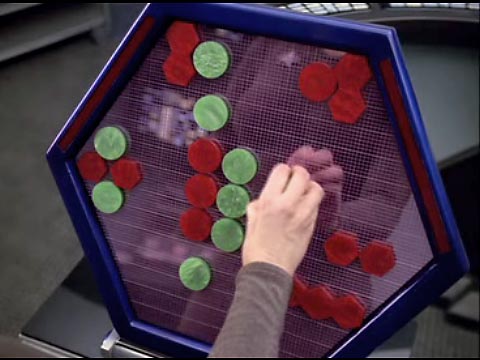 Kadis-kot is a board game for two players.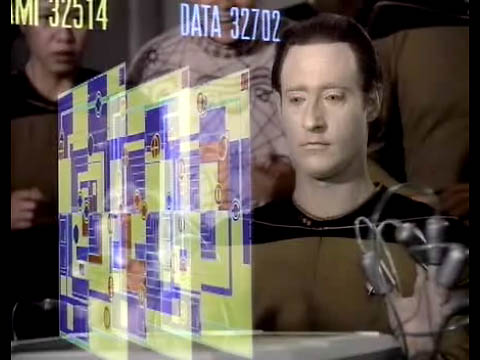 Strategema seems like an extreme version of Go.

Dabo is a game of chance.
None of these games take place on the Holodeck.
There are some sports that use holographic elements.

Velocity takes place in a very bare Holodeck.
But other than that, the Holodeck is mostly used for more informal forms of playful interaction. Environments to hang out in. Alone or with friends.

Fair Haven

Paxau Resort

Café des Artistes
Or opportunities to play stories.

Captain Proton

The Adventures of Flotter

Beowulf
In one of the early Star Trek Next Generation episodes, Captain Picard expresses what the Enterprise crew wants from the Holodeck, after almost getting shot at by a villan: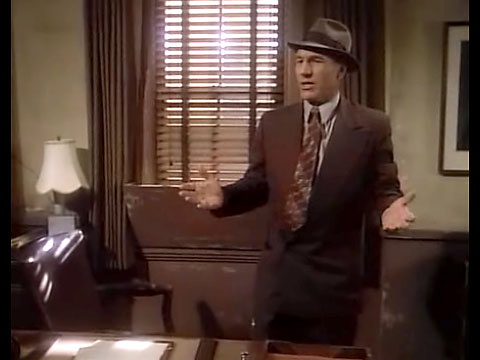 Computer, freeze program!
Computer, this isn't what I wanted at all.
It's much too violent. I'm here to relax not to dodge bullets.
Reconfigure.
-Please define.
Umm. More… ambience! Less… substance.
Wise words to remember, next time we dream of the Holodeck?…