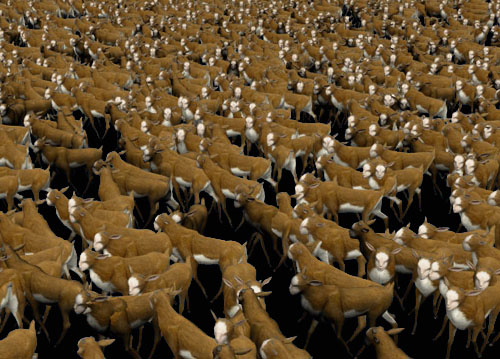 While we weren't paying attention, the number of times that The Endless Forest has been downloaded jumped over the 100,000. The game has been downloaded 122,879 times to be precise. As far as we know, at least.
So far, some 17,000 players have named their deer (aka registered/joined). And lately, the number of active players per month exceeds 1,500.
This is reflected in increased activity on the game's forum.
But we still have a few more copies available. So, if you haven't already, download The Endless Forest now! (get the Phase 3 beta, it's pretty stable on most machines)