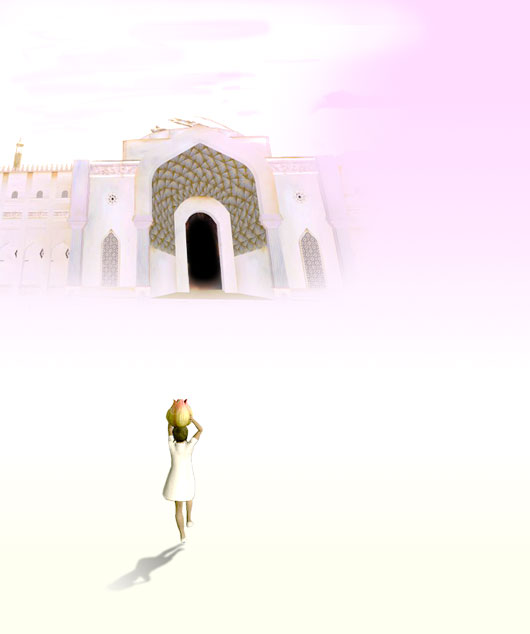 A young girl gets trapped in a luxurious palace surrounded by a thick forest. Everyone in the palace is asleep. They should have woken up by now. The Prince should have come by now. But the Princess is in no condition to meet him. Assisted by a Wicked Fairy out for revenge, eight unworthy princes have penetrated the forest and disrupted the magic that once protected the sleeping court. The power of the spell is fading. The forest branches are growing. The palace walls are crumbling.

"8" is a poetic entertainment title that offers peaceful and playful non-linear interaction with a continuously evolving immersive environment and a mysterious and charming autonomous character.
Designed and directed by Auriea Harvey and MichaŽl Samyn and developed by Tale of Tales, Belgium.