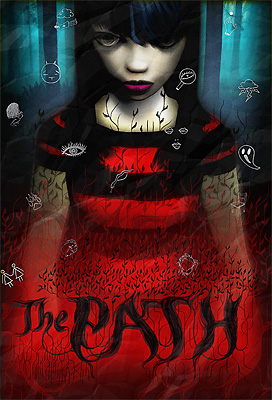 Thank you for supporting independent games!

Here you can buy a digital copy of The Path and download it immediately.

Make sure that your computer matches or exceeds these system requirements:

PC: Windows XP or Vista, 2 Ghz CPU, 2 GB RAM, 256 MB Radeon or Geforce videocard of at least x6xx type. Integrated videocards are not supported.

Mac: The Path requires a recent Mac suitable for realtime 3D gaming with Mac OS X 10.8 or newer installed. At least 2 Ghz Intel Core 2 Duo CPU, 1 GB of RAM and a recent Radeon or Geforce video card of at least x6xx type with 256MB VRAM or better. Integrated videocards are not supported. Mac Pro, iMac or MacBook Pro recommended.



While The Path does not contain any graphic violence or sexuality, it does allude
to these themes. The overall melancholy mood of the game and the potentially
unsettling course of events, make The Path unsuitable for children.