This is where you can buy our videogames, directly from us.
Check out our
Merchandise Store
for artwork, posters, USB Editions and other wonderful things!
If you have any questions or comments, please contact us
.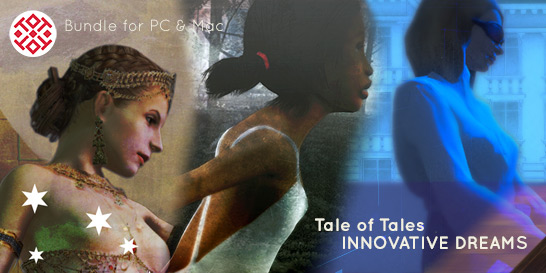 Our three innovative narrative videogames: Fatale, The Path & Bientot l'ete
Fatale explores the biblical legend of Salomé as retold by Irish playwright Oscar Wilde. The Path brings to the modern age the ancient folk tale of Little Red Ridinghood. And Bientôt l'été pays homage to the amorous imaginations of French novelist and film maker Marguerite Duras.

Buying this bundle directly supports the development
of our next narrative game SUNSET

Mac/PC/Steam + Soundtracks
$20.00