2016
This has been an odd year for us. We released only one tiny work and demoed a single prototype. But it has been a year of transitions. Away from commercial development to a more open artistic practice. This has lead us to move house and to explore all kinds of funding strategies. We fell in love with Poland and explored cathedrals in Italy. We discovered a whole new medium in Virtual Reality but also found a way to remake our very first release.



Tale of Tales in 2016
an overview by Auriea Harvey & Michaël Samyn
January
The year starts with a presentation in Amsterdam of our prototype for Die ochtend, in bed, a game created with author Gaea Schoeters based on her novel De Kunst van het vallen. A commission member's question whether what we had designed was indeed a game foreshadows the Netherlands Stimuleringsfonds' subsequent decision to not fund further production.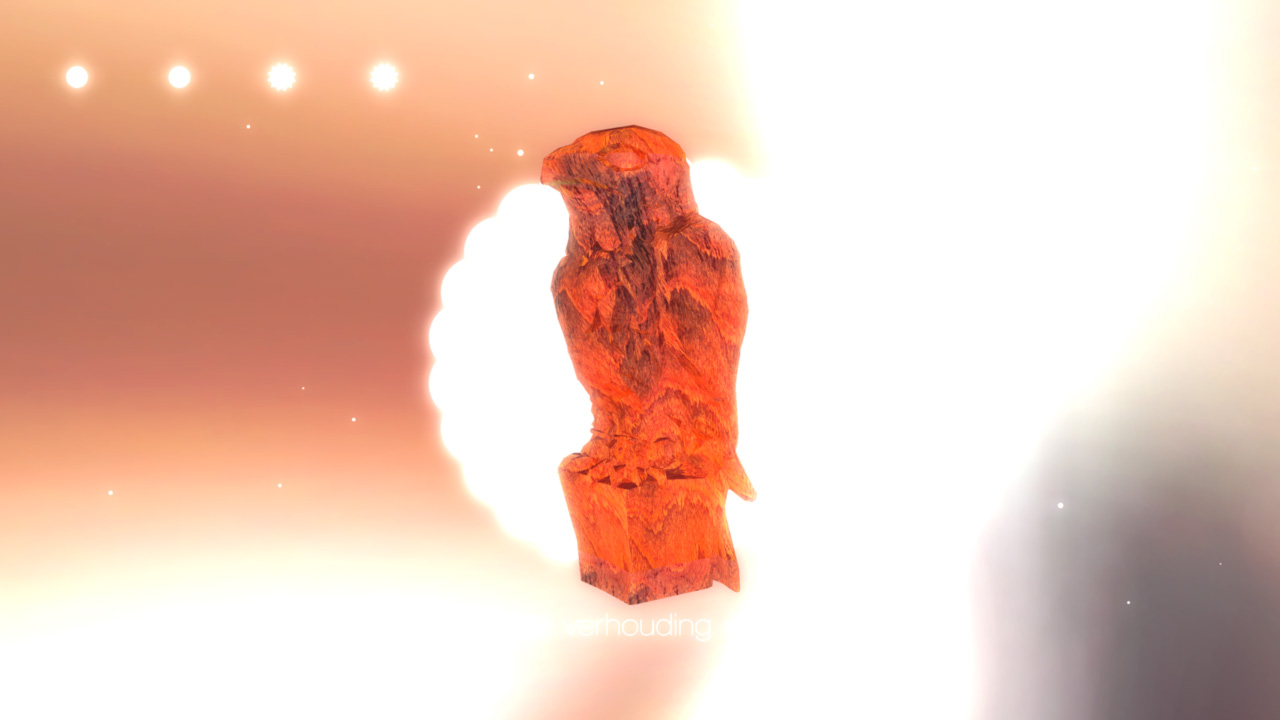 Three other grant requests are denied as well. Two for personal development and a third for a documentary project about Tale of Tales. We wanted to make a book about our work and figure out how to preserve it. But apparently the Flemish government doesn't care.

On the topic of preservation, January celebrates the 20th anniversary of our good friend Olia Lialina's wonderful net.art piece My Boyfriend Came Back From The War. A screensaver we had created back in the day inspired by the piece was shown with many other related works in the Haus der elektronischen Künste in Basel, Switzerland. On the drive back home, Cathedral-in-the-Clouds in mind, we visit Le Corbusier's masterpiece Notre Dame du Haut on a snowy hill in Ronchamps.


The Graveyard is exhibited in Half-Real at the University of Central Lancashire, Preston, UK, where we also give a remote presentation.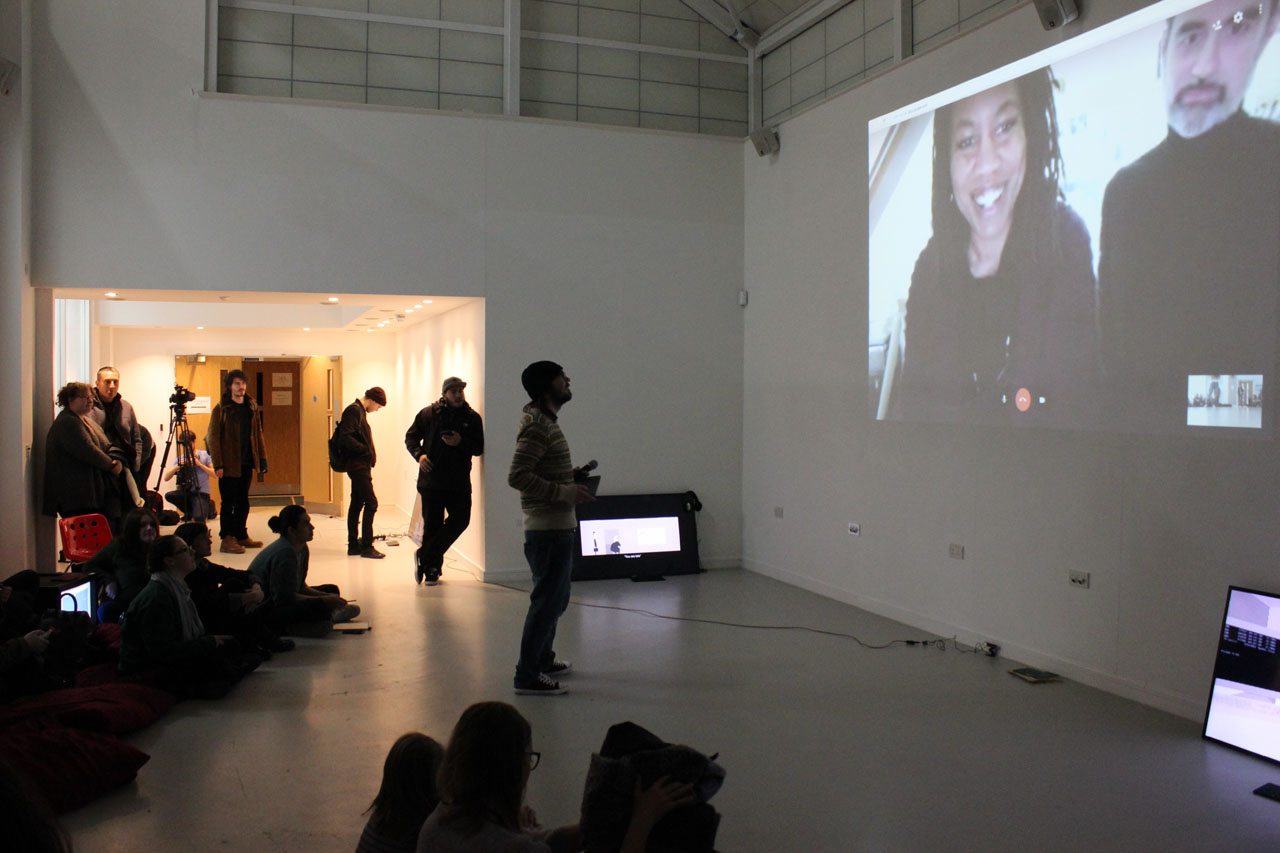 February
February starts with more rejections. We had proposed to research and develop the dioramas we want to create for Cathedral-in-the-Clouds. But the Flanders Audiovisual Fund didn't consider such a project worthy of funding.

Never discouraged by the roulette wheel of government funding, we submit three more proposals: one to finish Die ochtend, in bed, another to create a prototype for an entirely new project entitled The Secret Life of Parents and a third for an educational tool to help read music. All of these are submitted to the games commission within the Flanders Audiovisual Fund.

Michaël's classical guitar teacher tells him he needs a better instrument. So we drive around to shops in the area to try out different guitars. When we end up in Den Haag, we visit the wonderful Mauritshuis museum. In Den Haag, Michaël falls in love with Vanessa, a guitar built by a small family luthier in Valencia, the Burguets. Vanessa is the name of the daughter who designed this guitar. The shop in Den Haag didn't have the specific type Michaël wanted so he flies to Spain to buy it there. It's a wonderful instrument!


Auriea takes a dancing lesson with Ballets C de la B. And My Boyfriend Came Back From The War travels to Eindhoven and Vancouver.

March
Another trip to the Netherlands leads to 's-Hertogenbosch to see the 500th anniversary exhibition of its citizen, painter Hieronymous Bosch.

Later that month Auriea leaves for a grand tour of US universities with a lecture called Choosing My Own Adventure inspired, among other things, by the games that our cat Ling designs. In March she presents at NYU Game Center, Northeastern University and Carnegie Mellon University.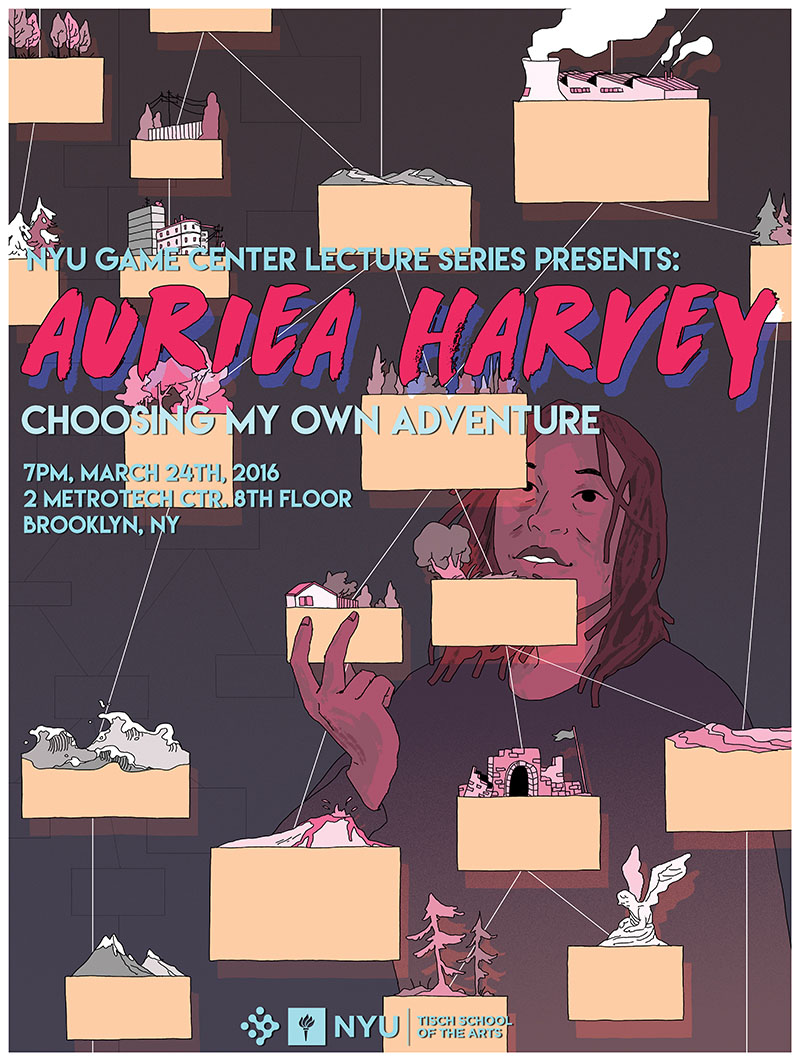 Michaël stays at home. Alone. With the cat.

April
In April, the USofAu tour continues on the West coast with presentations and workshops at UCLA and LACMA.

Meanwhile, in Ghent while Auriea is away, Michaël starts exploring VR and builds some initial prototypes for Cathedral-in-the-Clouds in Unreal.

Somehow we must have decided already to move house because Michaël starts cleaning up the basement by having our oldest computers picked up for recycling.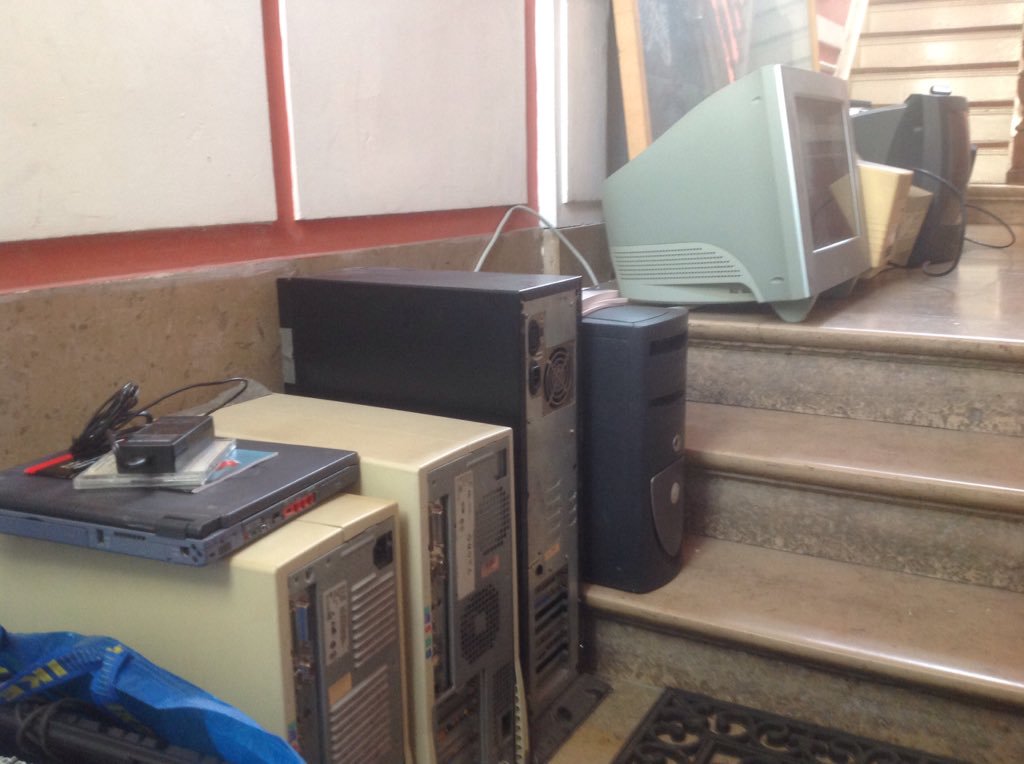 We receive good news about our Game Fund requests. Two of the three projects are accepted! The music learning app was rejected, again because it wasn't considered a game. Games get all the fun(ds)!
We had been invited to give a presentation at a symposium about digital technology and heritage at the Palais des Beaux-Arts museum in Lille, France. But since Auriea is away, Michaël prepares and presents the lecture, with Auriea in the audience. This is the first public presentation of Cathedral-in-the-Clouds. More would follow this year.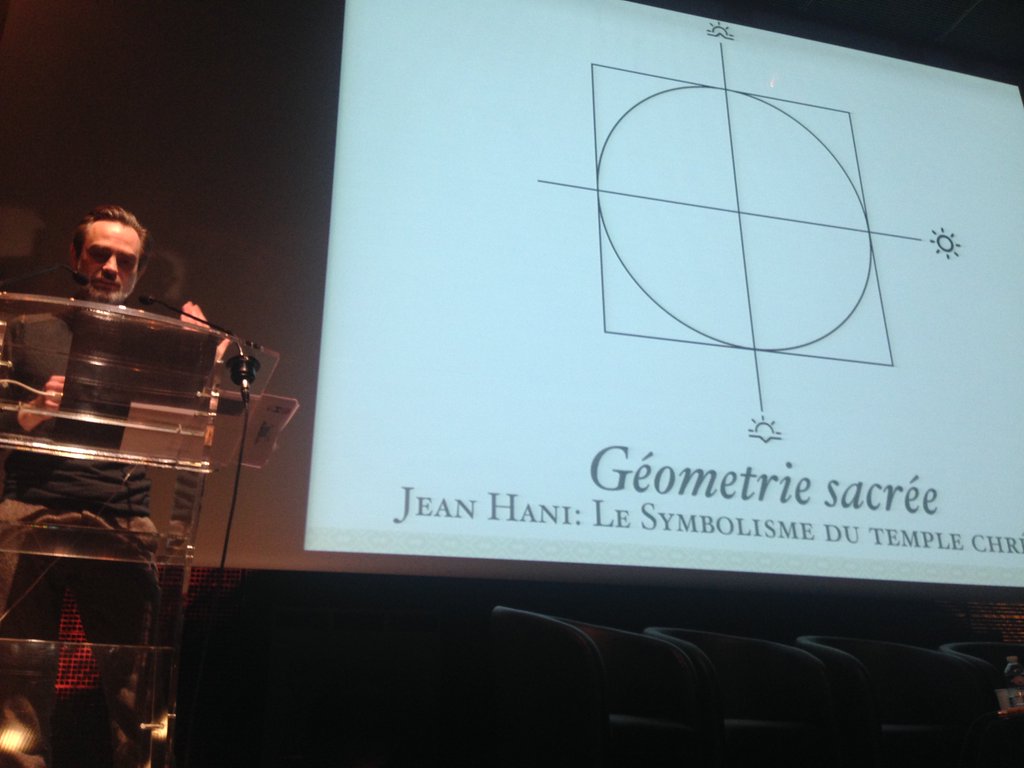 Auriea returns from her tour of US universities energized and motivated to teach, of all things! But this actually leads to a bit of tension. There was so much support for our work and there was the huge Cathedral-in-the-Clouds project. Could all of this be combined with teaching? The tension ends with make-up sex that causes Sciatica in Michaël's right leg so severe that he actually faints. The pain would remain extreme for several months.

Anyway, we had work to do! We were invited by Pietro Righi Riva to contribute a vignette to the Triennale Game Collection of the eponymous Milanese museum and it was time to execute the plan we conceived of in the rain in Bruges after a visit to a guitar shop in February.

May
In May, Auriea gives a keynote address at the graduation ceremony of Masters of Design and Technology in Parsons Paris where she would start teaching in September.

We also travel to Kassel for an interview about a teaching job at the Kunsthochschule.

On the 21st of May we celebrate the first anniversary of our last game Sunset.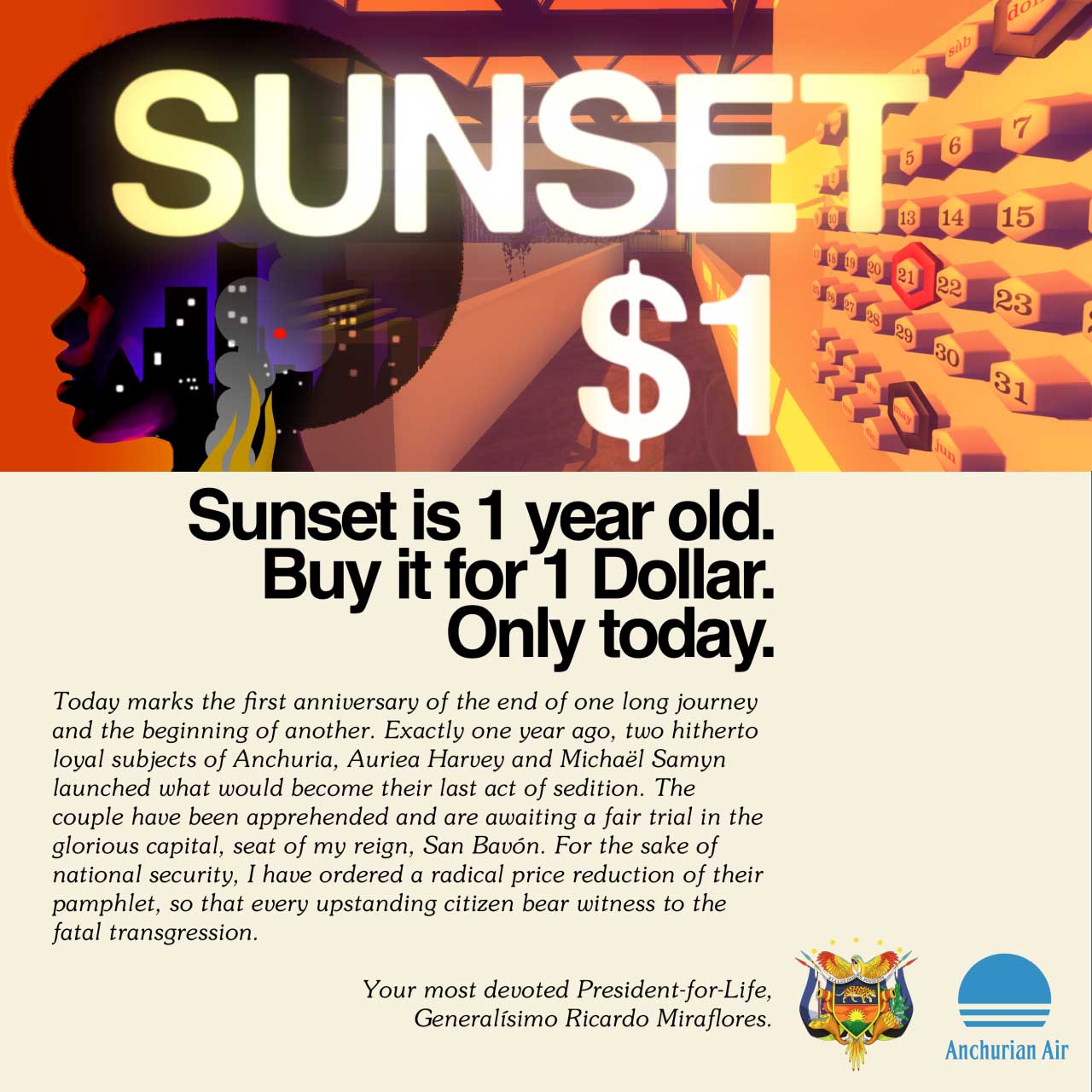 It turns out that we can't get the money from the subsidies we were granted last month. In the light of our switch away from commerce, we had decided to change our business from (the Belgian equivalent of) an LLC to a sole proprietorship. And that is not a legal form supported by the Game Fund (even though the -several orders of magnitude larger- Film Fund in the same organization does). So Michaël finally publishes his complaints about the VAF Game Fund.

June
June is a crazy exciting.

The month starts with a trip to Poland, organized by the Adam Mickiewicz Institute, to visit cathedrals and churches in Gdańsk, Kraków, Wrocław and Warsaw. We fall in love with the place and are destined to return!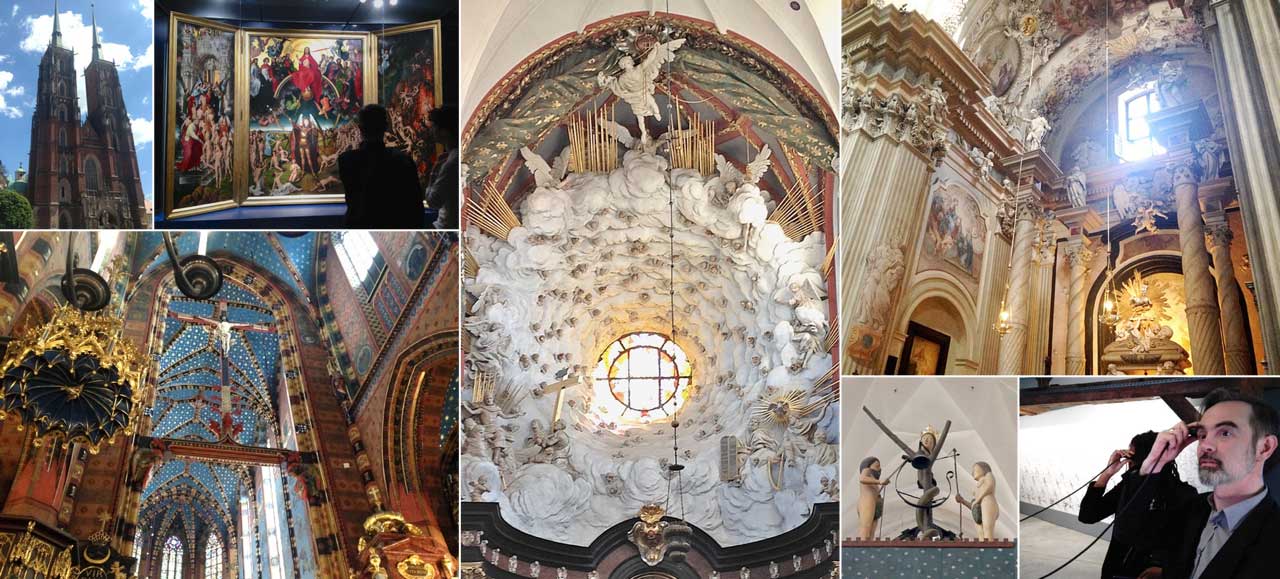 Back home, we officially close BVBA Tale of Tales, the limited liability company that we had started 12 years earlier and that we created all of our videogames with. This is a strongly symbolic gesture for us confirming our commitment to a non-commercial practice.

In the middle of the month the Triennale Game Collection is released for tablets and smartphones, but our contribution, L.O.C.K. would only open a few days later, after a press conference in the museum that we attend.


While in Milan we visit the Duomo and also the Basilica of Saint Ambrose. We had considered creating a vignette around the figure of Milan's patron saint for the Game Collection. But we expanded the idea and proposed it to the Flanders Audiovisual Fund for consideration (this time to the experimental Film Lab commission rather than the Game Fund where we weren't welcome anymore).

From Milan we travel to Genova to present at Game Happens.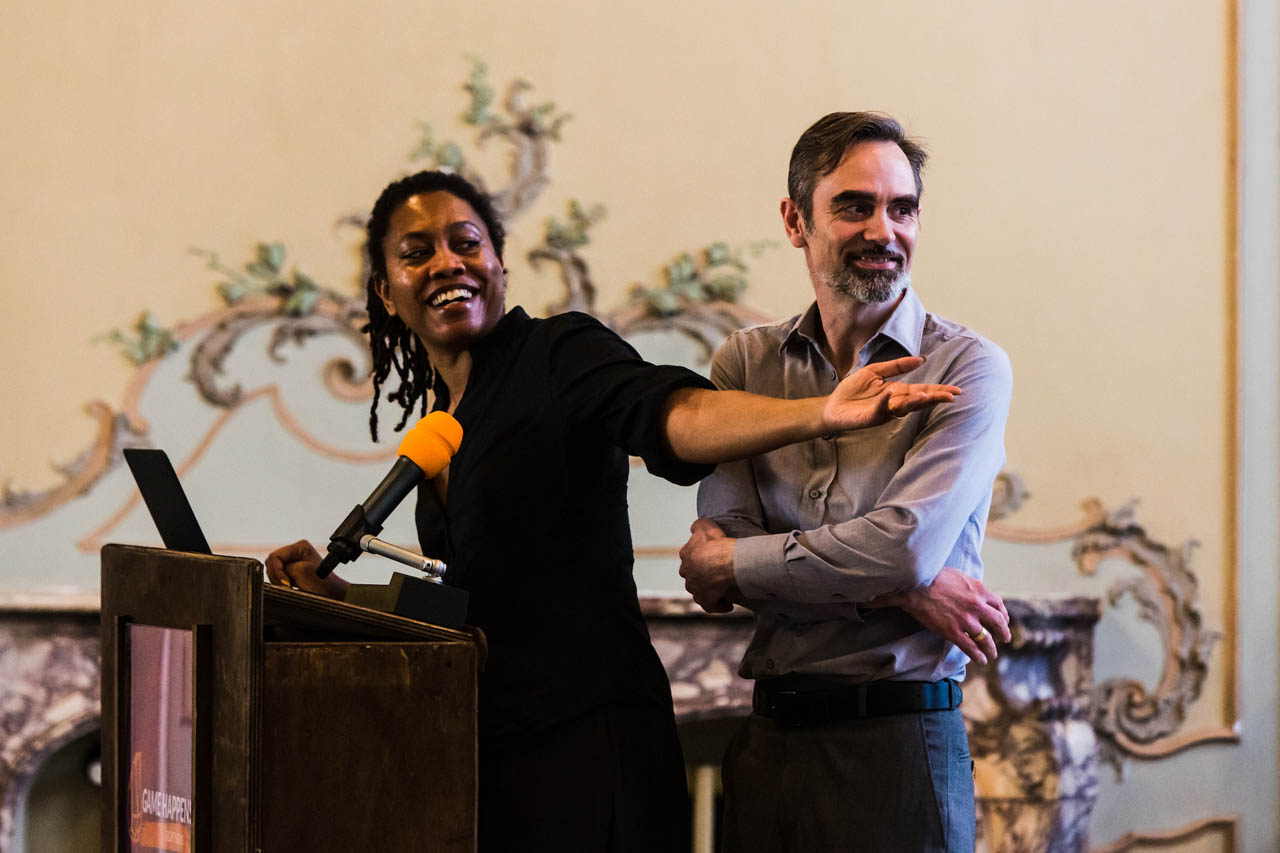 Of course we take the opportunity to visit Genova's many inner city churches and are blown away by their extraordinary combination of exuberance and coziness. Sadly we do not visit Genova's fabled aquarium.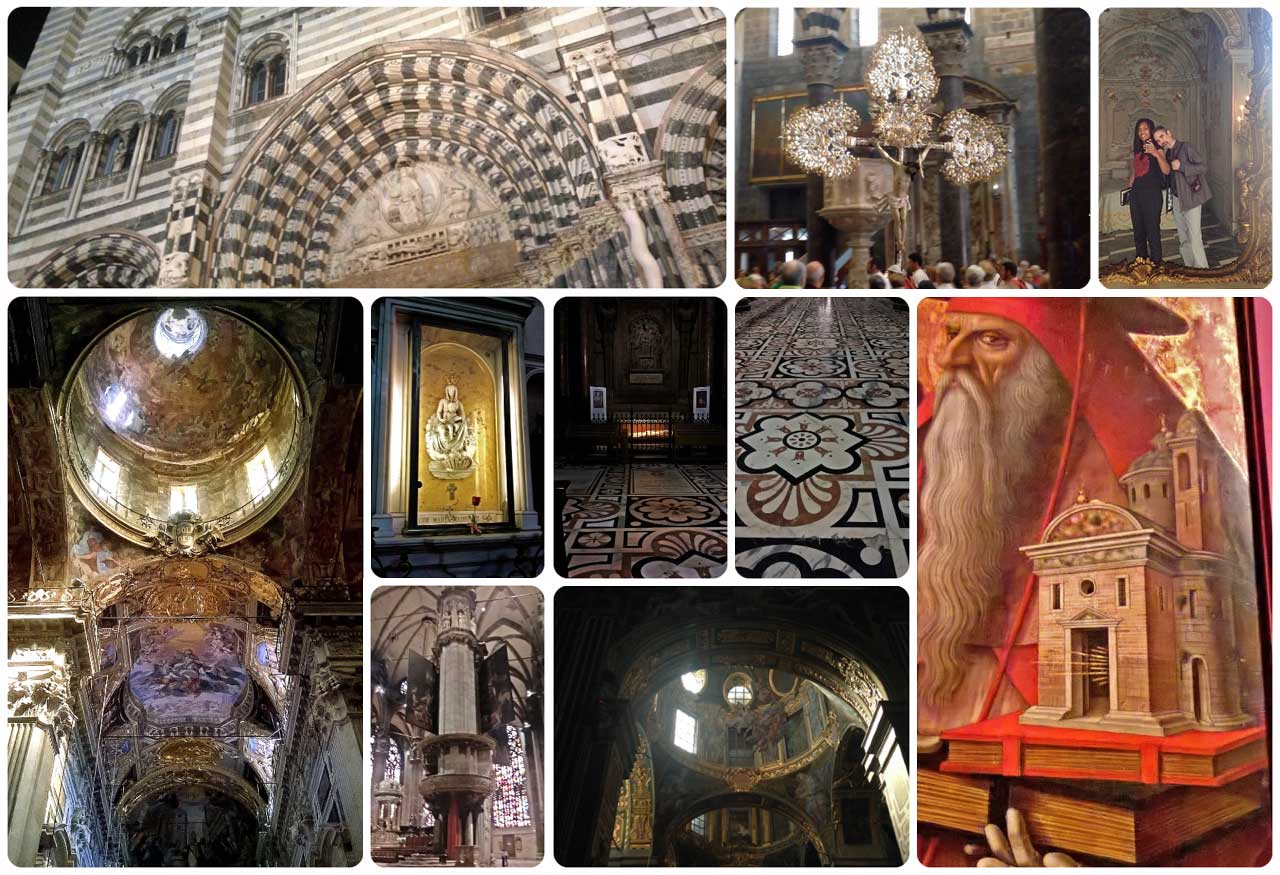 July
The summer months are devoted mostly to moving house. We had been living in a four story building for 13 years.

But since the kids have outgrown spending weekends and school holidays with us, we decided to move to a smaller, cheaper place, in line with our new non-commercial life style. Since we had been living in the same house for so long we had collected quite a bit of stuff and spend many weeks sorting through everything and taking things out to be recycled or trashed or sold second hand. The remainder of the time is spent browsing real estate websites, making appointments and visiting apartments.

In July two friends from the Americas pass through our home town. It was wonderful to meet up with Heather Kelley and Daniel Benmergui.

August
While preparing to move, we are also building a cathedral in Cyberspace. Creating for Virtual Reality introduces a number of unexpected surprises, some welcome, some troubling, that we summarize on our development log.

We propose to create a VR installation with dioramas of Adam and Eve for the Collecting Europe exhibition in the Victoria & Albert museum in London.


After seeing many more apartments we decide to take the one that we liked in the first place. It is situated in the area we want to live in, consists of a single floor (for a change), has a nice little garden, lots of storage space, and so on. We sign the contract in the middle of August to move by October.

Sunset is included in the Game Art VS. Art Game exhibition in the VGA Gallery of the Columbia College of Chicago, USA.

At the end of the month, Auriea teaches her first day as Drawing+Imaging professor at Parsons Paris.

September
Inspired by the unexpected results of our initial work in Virtual Reality, we put together a funding request for the VR aspect of Cathedral-in-the-Clouds and submit it to the two agencies in Belgium that might be able to help.

We had both requested personal grants as well, to support the artistic transitions that we're going through. But only Michaël receives one this time, after three years of trying. It will mostly be used to research the diorama aesthetics of Cathedral-in-the-Clouds.

The Victoria & Albert museum turns down the proposal we submitted in August.

Mid September we decide to stop selling our wonderful posters of The Path, simply because we didn't want to move the stock to the new place.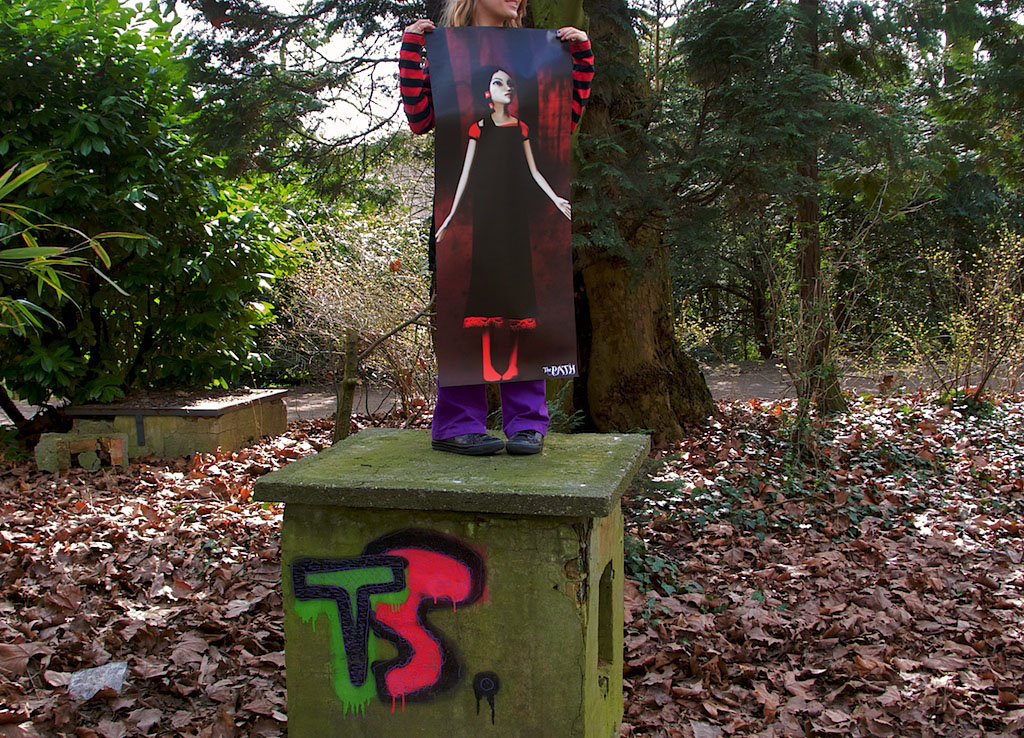 Most of September was spent on boxing up our stuff, cleaning the old house and moving to and decorating the new one.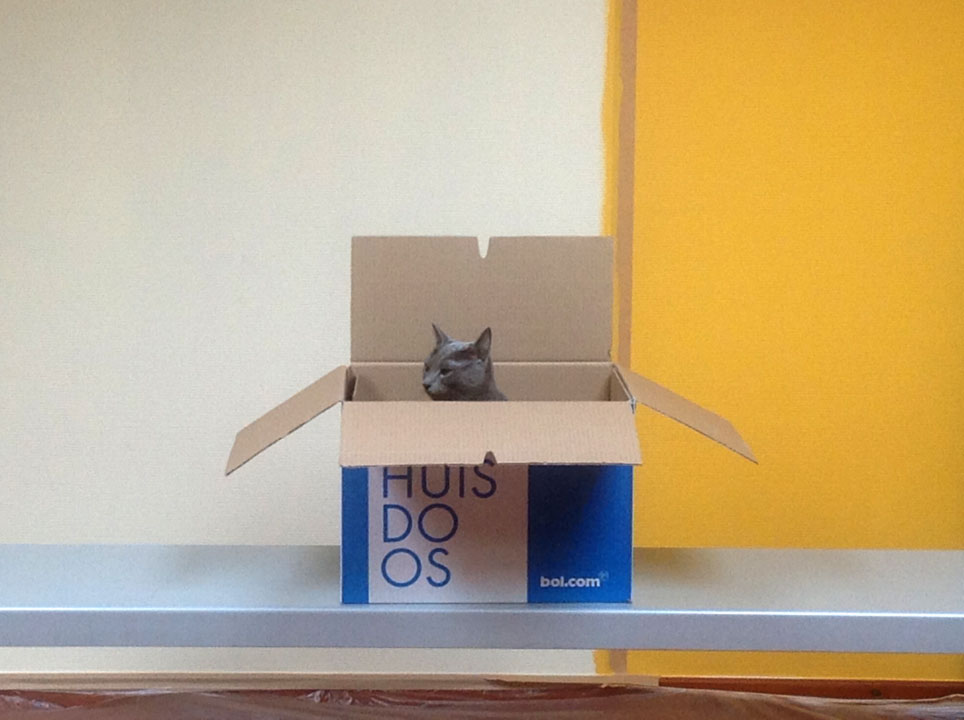 October
As of October we are living in our new apartment in the lovely Prinsenhof (Court of Princes) area of Ghent in Belgium. Charles Quint was apparently born around the corner. But the only thing left of the palace complex is a single gate at the end of our street.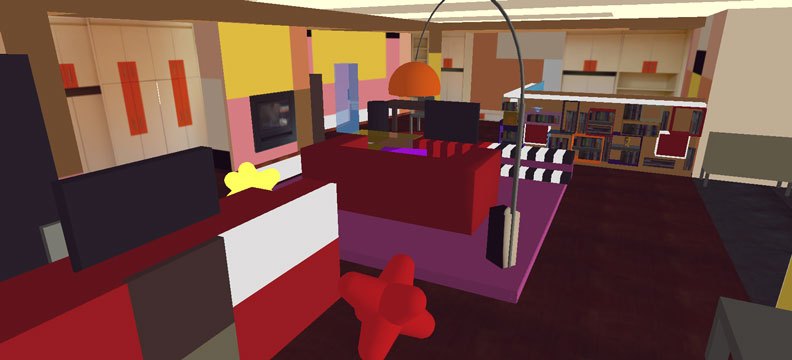 Long time client, the New York Museum of Sex, for which we designed several websites and kiosk displays in the past, had contacted us to participate in a VR exhibition that they want to set up with the work of many artists. We submit three proposals of which they really liked one. It's a technically complex project, involving room-scale VR and motion capture. So we have some prototyping ahead of us.

On 8 October we celebrate the 10th anniversary of the Realtime Art Manifesto that had inspired much of our work in videogames. Michaël starts working on a follow-up manifesto, codenamed Cyberspace Regained.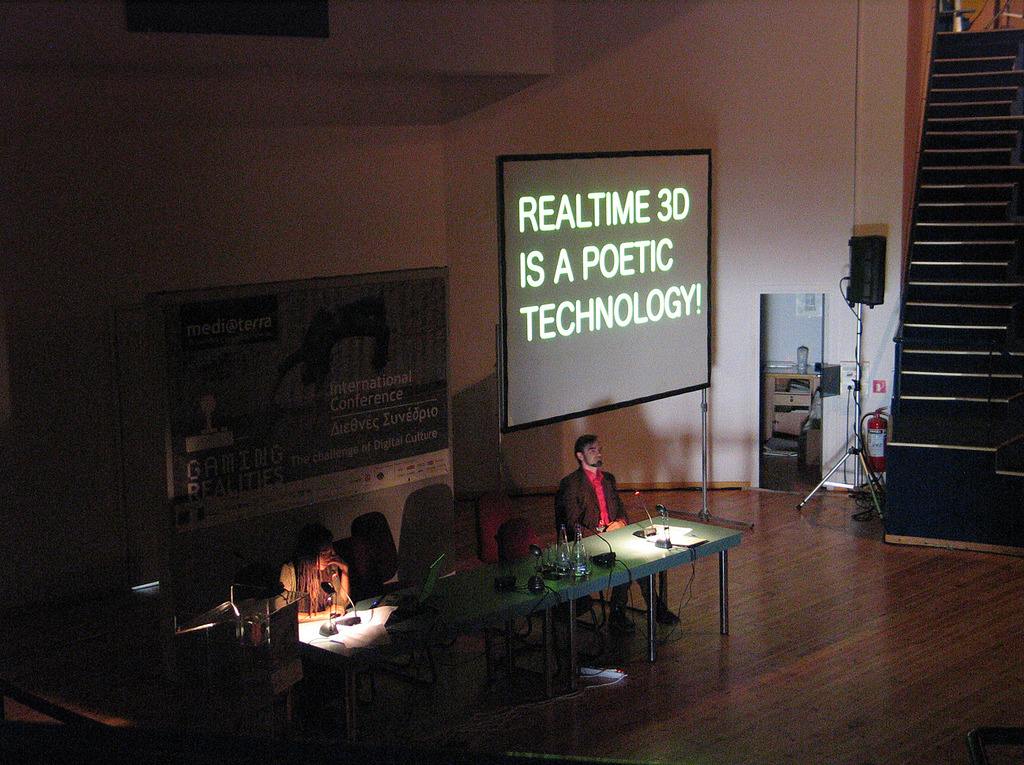 The grant proposal we had submitted for the piece around the figure of Saint Ambrose is rejected but we are invited to submit it again in a future round. We are also forced to withdraw the Cathedral-in-the-Clouds proposal to one of the agencies because it had been accepted in the other and apparently the two cannot be combined.

In the middle of October we travel to Poland again to present at the Patchlab conference in Kraków and to show the first VR prototype of Cathedral-in-the-Clouds to the audience of the festival. It is an eye-opening experience for us that will inform the further evolution of the project greatly.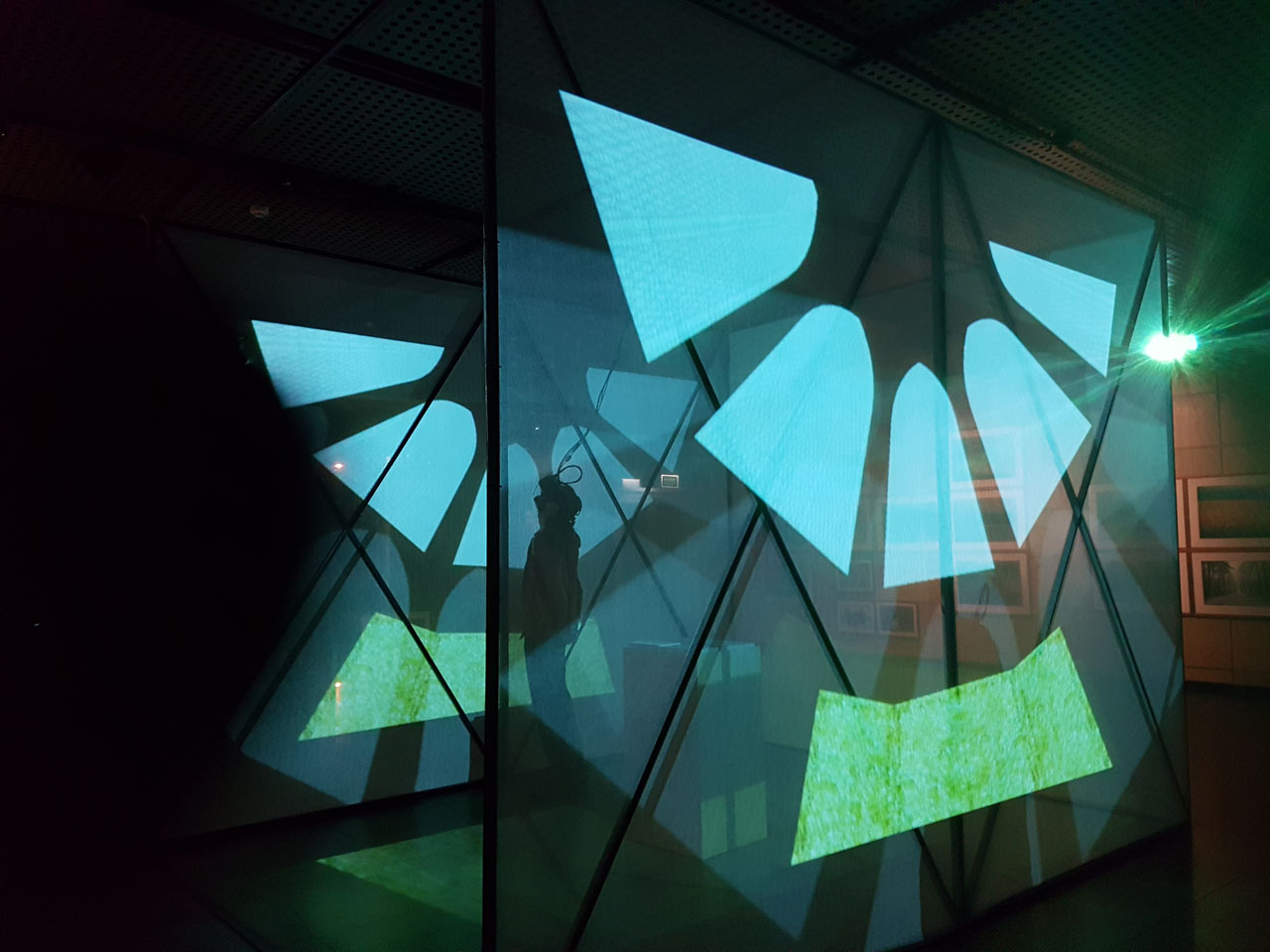 We also take the opportunity to visit Tadeusz Kantor's former summer house in the remote village of Hucisko where we're hoping to do an artist residency next year.

At the end of the month we launch a crowdsourcing campaign on IndieGogo with video recorded in our new home. The purpose of the campaign is to remake our first game release The Endless Forest with modern technology so it can live a second decade and be expanded as envisioned.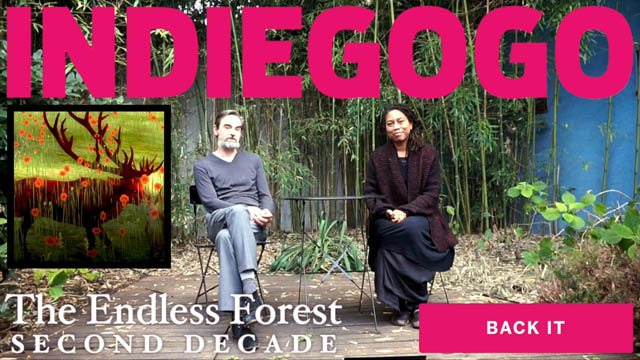 November
Early November we are contacted by Star VR to create an experience for their spectacular high resolution Virtual Reality headset. We hope to build an extension to Cathedral-in-the-Clouds for the occasion. We know just the right theme!

After a presentation of our work we discuss a collaboration with iMal in Brussels to work on the physical aspects of a VR installation of Cathedral-in-the-Clouds.

Sadly, the Flanders Audiovisual Fund rejects our grant proposal for Cathedral-in-the-Clouds. So we will have to find other ways to finance its expansion.

On 18 November we celebrate the first anniversary of last year's spectacular crowdsourcing campaign for Cathedral-in-the-Clouds.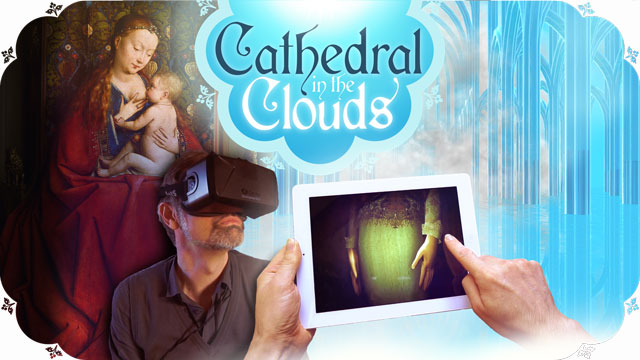 Meanwhile the new campaign for The Endless Forest is going well but it doesn't look like we will reach the target. So we extend it by a month. Not an easy decision because running such a campaign takes up a considerable amount of time and attention that we cannot spend on actual creation.

It's starting to dawn on us that a non-commercial practice probably means that half of our time will be spent on collecting the funds necessary for production. But in a way that happens in a commercial practice too, except that we would use that time in the production itself when trying to make our work appeal to a paying audience. We feel better about separating the financial and creative aspects of our work more.

At the end of the month, Auriea sells her iMac and switches to the PC platform since the macOS she had been using for years turns out to be ill suited for VR and related technologies. The new Alienware laptop delivers a true revelation that will have a profound effect on our work in the coming months.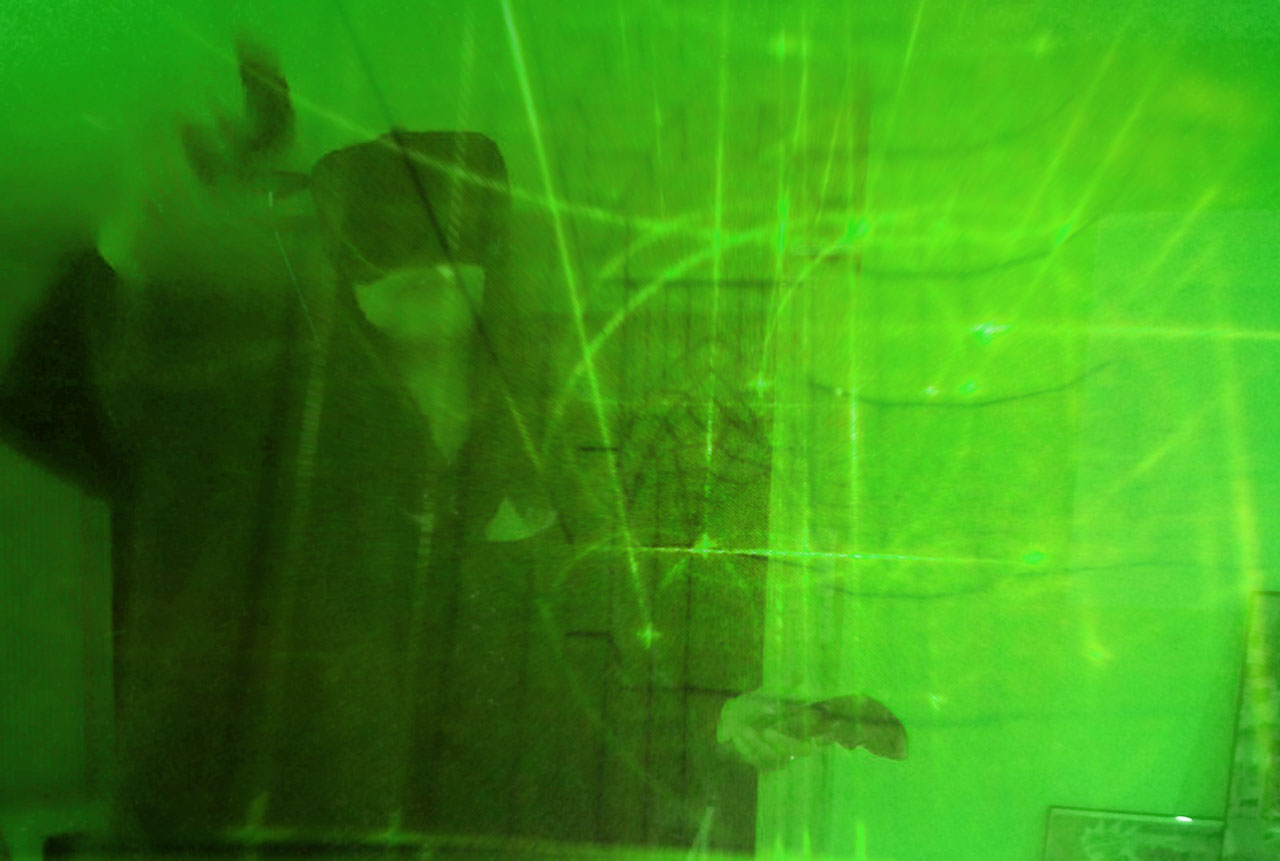 On 25 November we travel to London to share our experiences with, criticisms of and ambitions for Virtual Reality at the Parallel Worlds symposium in the Victoria and Albert Museum in London.

December
Early December we deeply enjoy a play by Litoziekla, the youth theater troupe that Michaël's children have been performing with since they were very young.

We resubmit the Saint Ambrose proposal hoping for the best.
Sadly our request for an artist residency in Warsaw is declined.

On Christmas Eve, the crowdsourcing campaign for The Endless Forest surpasses the goal we had set to remake Phase One of the game. On 28 December, the campaign closes with 34,469 € of the 40,000 € required for a full remake, the remaining 14% to be collected while we work (please contribute here!).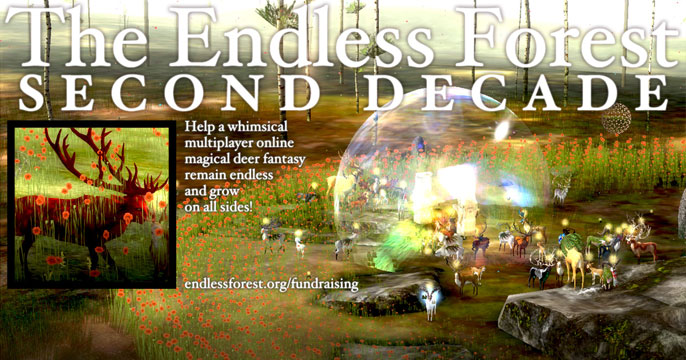 2017
We have discovered many things in the past year and it feels like we have laid the groundwork for a very active 2017. Remaking The Endless Forest will be a primary activity, of course. But we want to explore Virtual Reality too, especially in the context of Cathedral-in-the-Clouds. For that project we also want to develop our idea for the digital dioramas of Christian scenes that started it all. Through thorough research and experimentation we hope to discover some of what makes the old Gothic and Renaissance art so powerful.

Hopefully the commissions to create VR installations that were put on the table this year will lead to interesting creations in the next. And we're planning to do two artist residencies in the summer, one in Brussels and one in Poland.

In January, Auriea starts teaching in Paris again while Michaël sets out to develop his Flemish Primitive skills.

Best wishes
The world is still lost. Most will agree that everything worsened considerably in 2016. And many that 2017 does not seem to promise much for humanity. And yet, as we distance ourselves form the world of commerce and immerse ourselves in fictional spaces, we find a certain kind of joy, away from the crowds, away from the noise. In 2017 we want to find the internet again. Reconnect with the old network. Try some web-surfing. Hand in hand with the resurgence of that technological dream par excellence: Virtual Reality. In 2017 we will explore Cyberspace once again. The immaterial world where maybe, in some distant ethereal sphere, we will find a Holy Lamb, surrounded by seven angels wondering whether they should sound their trumpets or just let the humans take care of their own Apocalypse.

—Michaël & Auriea, 31 December 2016.